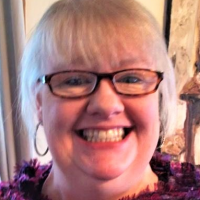 Cathleen Maza
Supernatural Suspense, Literary Fiction, Fantasy
Cathleen Maza lives with her family and writes full-time in the Chicago suburb of Oak Park, Illinois. A proud member of the Society of Midland Authors, her fiction has been published in many literary venues including "Crack the Spine" and "Chicago Quarterly Review". She is the author of several novellas and short story collections, including a young adult space opera series published under the name C. A. Maza.
Life is about learning from the past, trusting your intuition going forward, taking chances, finding moments of happiness, and realizing everything is simply a lesson that happens for a reason.
There is a kind of beauty in imperfection.
Conrad Hall
Women are the largest untapped reservoir of talent in the world.
Hillary Clinton